KeyStone Chiropractic provides safe and modern chiropractic treatment for families in Sacramento, California. Our unique approach to chiropractic care assists with improving your health and reducing the risk of future pain and illness. Our staff works hands-on with all ages (including infants) to treat spine misalignment, back or neck pain, or other injuries. We also tailor each chiropractic treatment plan with your wellness in mind.

First-time visitors get 30% off consultation!
Our Philosophy
At KeyStone Chiropractic, we think radically different about health. We believe chiropractic care coupled with a healthy lifestyle can help people maintain a healthy, productive body. Ready to begin truly living again? With KeyStone Chiropractic, we are committed to YOUR health, YOUR life and YOUR human potential! Learn more about becoming a part of our KeyStone Chiropractic family:
New Patient Tour
Learn more about your first-time visit! →
Family Chiropractic Treatment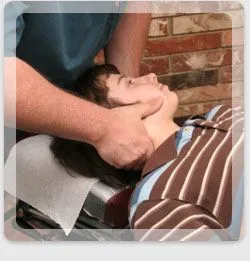 Patients can expect to the best care from our expert Chiropractors and the use of modern chiropractic equipment and technology. KeyStone Chiropractic has treated patients of all ages, including infants. Chiropractic care has proven to be safe for children to the elderly, and promotes growth and healing by means of a precise and gentle chiropractic treatments.
We Provide Care For:
Auto Accident Injury
Back / Spinal Pain (Sciatica, Scoliosis, etc)
Family Chiropractic Care
Headaches and Migraines
Neck and Shoulder Pain